A Transformation Mindset towards Sustainability – Changing perspectives of Procurement Leaders in Midsize Companies
(a summary from a survey by SAP Insights Research Center) – by Pallavika Barthakur, Leader Marketing, Brainbox Consulting.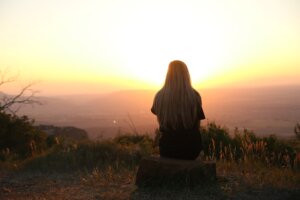 Supply Chain and Supplier Networks present innumerable challenges for a Procurement team namely sudden supply chain disruptions, loss of cost control, unexpected delays, inaccurate forecasting, demand for sustainable products and services, meeting compliance requirements, managing risks, and ensuring quality. Hence a Procurement Leader is hardly able to change priorities from optimizing profitability and growth while increasing efficiency and mitigating risks. However, the faster midsize companies are blooming up and pacing to achieve profits, a new trend is being observed as identified by a recent survey conducted by SAP Insights Research Center.
The following priorities for Procurement Leaders can be listed from the survey findings, highlighting them here in chronological order:
The introduction of New Products and Services brings in increased revenue and is often the priority to remain in the competition and to attract new customers. And steps to bring sustainability in existing offerings, making them environment-friendly and ethically usable helps to retain existing customers. This aid in boosting sales and beating the competition
Sustainability becoming a top concern in the Procurement Agenda of leaders, especially in midsize companies, strategies they create and the decisions they make for better revenue and risk mitigation are changing. Leaders are not just focusing on the creation and supply of sustainable products but are also looking for ways to bring in operational sustainability. Procurement has a major role to play here that can lead to business growth by increasing the bottom line.
Traditional goals of cost control and spend management were responded to as top priorities by only 44% of participants. Many procurement leaders are now focusing on empowering processes with automation and taking benefits from supplier and partner networks. Covid 19 pandemic-related supply chain disruptions were a major factor contributing to this transformational mindset. So, 36% of leaders now prioritize making operational processes more sustainable while 34% want to ensure they have dependable supply chains.
Risk-related evolving perspective is the line next to highlight. Traditional risk factors like rules and regulations of entry, new suppliers in the market, brand recognition, etc. are now being replaced by the importance of mitigating risks pertaining to economic stagnation (43%), employment and livelihood crisis (36%), natural resource shortage (34%), climate change (32%). Also, cybersecurity breakdown-related risks have been highlighted by 34% of participants while 32% highlighted risks due to adverse outcomes of advanced technologies.
The survey confirmed that leaders now understand that process innovation cannot fit into any stage but is a flexible requirement based on the identification of critical areas that need improvement to move the business forward, hence they now prioritize innovations necessary and implementation of the same depending on Industry and Automation maturity.
Digital Transformation in business functions has been recognized as a critical requirement to improve performance, remain in the competition, and prevent future risks. All leaders have indicated that they are either digitized fully, partly transformed, or ready to transform digitally in the next 2 years. The survey findings as a whole reveal that respondents favor Technological Innovation as a top priority in the years to come. They look forward to technologies to bring better adaptations in new models of hybrid workspaces reducing cybersecurity incidents, while automated business Intelligence needs have also been highlighted.
The research finding finally recommends steps for how procurement functions should transform themselves while keeping the changing top priorities in mind pertaining to Sustainability; namely, to protect supply chain continuity, gain better control of data, respond promptly to supply chain-related risks, adoption of cloud technologies that use enterprise data and developing strategies for critical areas of supply. Being Sustainable in the future can lead to better brand recognition, and reputation, and Procurement Leaders across midsize organizations have now understood that very well.
To read the survey findings in detail, click to download!
Contact your SAP partner to learn how SAP solutions can help your business transform. Submit your inquiry here.