Chatbots in Supply Chain-Based Functionalities
The global chatbot market size was valued at USD 525.7 million in 2021 and is expected to expand at a compound annual growth rate (CAGR) of 25.7% from 2022 to 2030.
Chatbots are gaining popularity as businesses continue to automate their sales and customer services deliver timely services at reduced costs.
What about B2B, supply chain-based functionalities, such as, procurement?
Well BOT can handle low value purchases, creating requisition , purchase orders, buyers can spend time in critical & high value orders
BOT can chase orders, follow-ups, supplier payment enquires , delivery delays, only exception can be handled by teams
BOT can clarify organization policies be it Travel, reimbursement, HR, Finance, procurement etc, only unresolved can be sent as a ticket to the teams
Many such use cases can be stacked upon AI conversational platform for procurement & supply chain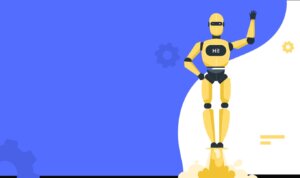 What's the value, why should leaders consider investing?
BOT in supply chain can speed up process efficiency
Boost self service and user experience
Teams' nature of work moves from operational to tactical to strategical!