Considering looking for jobs in the land of Stroopwafels, King's Day, and bicycles?
Here is a preview of how your life and work will be in the Netherlands.
Job market in the Netherlands
In the Netherlands, there are numerous employment opportunities for foreign nationals. Numerous multinational and international businesses call the nation home. The Netherlands' economy is supported by a lot of foreign investment, which is encouraged by favourable tax regulations. If they meet certain requirements, expat employees are exempt from paying tax on up to 30% of their salary. Additionally, the holiday allowance accounts for at least 8% of the gross salary. The population of the nation is diverse and educated, and nearly 26% of its citizens are immigrants or members of ethnic minorities.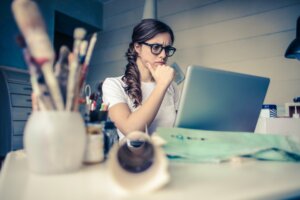 In the Netherlands, several job sectors are flourishing and expanding. Agriculture and food, the creative industries, chemicals, energy, information technology, the health and life sciences, logistics, and the service sector are a few of them. At 3.7% in 2022, the unemployment rate of the country is one of the lowest in the EU. This is significantly lower than the 6% average for the EU.
Work culture in the Netherlands
Typically, Dutch people put in 36 to 40 hours per week, sometimes in just four days. Organizational structures at work are generally very well-organized in the Netherlands. However, shift work and work outside of regular business hours (between the hours of 9 am
and 5 pm) are also frequent. Employees are rarely required to work overtime, unless they are in management. The workplace in the Netherlands reflects Dutch society's relative egalitarianism. In fact, horizontal organisational structures are typical in Dutch businesses, and step-by-step plans are typically followed.
Workplaces in the Netherlands can be surprisingly casual. The workplace culture in the Netherlands frequently reflects the values of equality and tolerance of difference. It is common to ask your superiors questions on a regular basis, and everyone's viewpoints are typically welcomed, regardless of their position. Casual office get-togethers are common, such as the vrijmibo, or vrijdagmiddagborrel: a gettogether with co-workers on a Friday afternoon. Whether or not your boss is present, most people will be at ease and behave in the same manner. However, this does not imply that Dutch workplaces are completely unproductive. People in the Netherlands value hard work and want to do a good job. Contrary to popular belief, the workplace culture can often be more formal.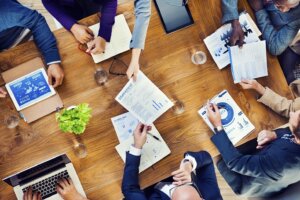 For instance, appointments are scheduled well in advance, ideally in writing. People rarely arrive late, so they count on you to arrive on time. In contrast to daily interactions, the tone of business meetings is more formal. The discussion will be highly structured and adhere to the agenda. This is also relevant to Dutch communication in general. The Dutch tend to speak in a direct, to the-point manner that may come off as harsh or blunt to some. But it is not meant in a mean way: in the Netherlands, it's crucial to be practical and communicate effectively.
Work-Life Balance

The majority of Dutch people prefer to keep work and personal lives separate. Home time is sacred, so people won't typically respond to calls or emails from co-workers or clients after hours. Some people might work fewer hours than you expect. Working parents frequently take some time off each week, usually on Wednesdays or Fridays, to spend time with their kids or families. In general, Dutch people prefer to work less (but better) than to work long hours for higher pay. And because of this, Dutch lunches are relatively brief. Don't be surprised if there isn't much time for conversation; expect colleagues to bring homemade sandwiches.
Requirements to work in the Netherlands

• Visa Requirements
The Netherlands does not require a work or residence permit for citizens of the European Union (EU), European Economic Area (EEA) (EU plus Iceland, Liechtenstein, and Norway), or Switzerland to live and work there. The Dutch authorities will require that you register. Brainbox consulting BV can assist you if you are from somewhere else. You and your immediate dependents' visas are sponsored by us.


• Language requirements to work in the Netherlands
It is not necessary to speak Dutch in order to work in the Netherlands; in fact, English is frequently used as the primary business language. However, if you do, your chances improve.
Now that you are aware of the culture and work requirements in the Netherlands, you may wish to consider your child's education. Here are some additional details:
Education in the Netherlands
Children in the Netherlands receive primary education for eight years and secondary education for four, five, or six years (depending on the type of school). After secondary school, they can pursue higher education or a vocational program. At all levels of the educational system, there are both public and private institutions; the private institutions are typically founded on religious or ideological principles.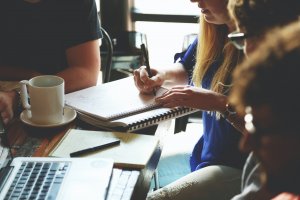 • Primary education
Primary education is intended for children in the age group 4 to 12 and is compulsory for children from the age of 5.
Bilingual primary schools
Although there are some bilingual primary schools, Dutch is still the language of instruction in most primary schools. From the age of 4, students at these schools spend 30% to 50% of the school day receiving instruction in English.
• Secondary education
Children attend one of the following types of secondary education when they are 12 years old:
Preparatory vocational secondary education lasts for four years, senior general secondary education lasts for five years, and university preparation lasts for six years.
Bilingual Secondary schools
Secondary schools that are bilingual are expanding. At least 50% of the subjects are taught in English at these schools. For instance, during geography or history lessons or physical education, the kids speak English. The children must pass the Dutch school-leaving exams, and the schools still use the Dutch curriculum. Therefore, almost half of the subjects are still taught in Dutch.
• Children who attended school abroad
If you are moving to Holland from another country and are looking for schools, keep in mind that at bilingual primary and secondary schools, the students still speak Dutch for about half of the day. Additionally, the secondary school's school-leaving exams are
administered in Dutch. A very young child who doesn't yet speak Dutch will probably adjust and pick it up very quickly. However, it might not be a good option for older kids who don't speak any Dutch. Hence, you can see if there are any international schools nearby that only teach in English.
• Higher education
Research-oriented and career-oriented higher education are both available in the Netherlands.
Research universities have traditionally offered education that is research-focused (wetenschappelijk onderwijs, WO).
University of Applied Sciences (UAS) offers higher professional education (hoger beroepsonderwijs, HBO) (hogescholen).
Programs at universities of applied sciences typically focus more on practise and prepare students for specific careers. A bachelor's or master's degree can be obtained through them.
• Admission to higher education
You need a VWO secondary school diploma to enroll in bachelor's programs at research universities. Additionally eligible for admission are students who have successfully completed the first year of an applied science university.
A HAVO secondary school diploma is the minimal requirement for admission to bachelor's programs at universities of applied sciences. The institution sets additional skill requirements as a requirement for admission for some programs, such as those in art education. There is a cap on the number of first-year students that some study programs can admit, which is known as a numerus
fixus.
Healthcare in the Netherlands


Chronic disease long-term care.
From GP visits to brief hospital stays, specialist appointments, and procedures, basic and necessary medical care is provided.
Supplementary treatment (e.g. dental care, physiotherapy, cosmetic procedures).
State-mandated insurance covers long-term care, including expenses for disabilities like wheelchairs. Private health insurance is required and pays for all routine (short-term) medical care. Depending on the policy, supplemental care may be paid for out of pocket or covered by health insurance.
• Dutch health insurance

Purchasing Dutch health insurance is the first step in receiving medical care in the Netherlands. Even if you already have a current policy that covers you in the Netherlands, you must purchase at least a basic level of insurance within four months of your arrival.
Applying for a job in the Netherlands
The procedures for applying for jobs are quite comparable across many nations, including the Netherlands.
Typically, you must submit your resume, which will undergo scrutiny. If you are successful at this first stage, an interview invitation will follow. Depending on the position you have applied for, a skills test might also be included with this.
If you are in process with Brainbox, consider yourself lucky because if you are called for an interview, we will prepare you and provide guidance as you move through the application process.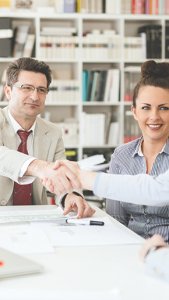 If you are fortunate enough to be hired in the Netherlands, Brainbox will help you transition smoothly from your current job and help you settle in, turning the country into your home away from home.