UX/UI Designs, the demand in Procurement and Supply Chain Domain
Why shouldn't procurement & supply chain users have fun with better UX design, not only it brings satisfaction but also, they become ambassadors to the product itself !!
Growth in demand for UI/UX
According to the Bureau of Labor Statistics, the demand for UX designers is expected to grow by 13% between 2019 and 2029, faster than the average for all occupations, In a survey by UserTesting, 67% of companies said that improving the UX of their websites and applications was their top priority.
A simple LinkedIn search of UI/UX in India & US results in 18K job openings !!
And since the start of the Covid-19 pandemic, more and more companies have expanded their operations to accommodate unexpected changes (like working remotely, ordering more services for delivery, etc.). "Remote" and "Virtual" will be the keywords, so demand for UX designers will only be in uptrend.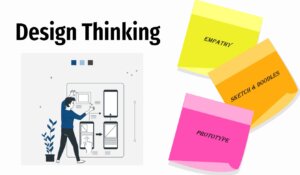 User experience in procurement software
Today procurement community has a strong and growing start up eco system that build application extensions, procurement leaders have no shortage to choose best of breed technologies, but the critical component is to bring harmony and offer better user experience for a user journey that cuts across system.
Though the improvement list is longer, a few UX design focus areas in procurement & Supply chain are ,
1. Unified user experience for an employee to buy a product or service, checking an MRO stock, checking delivery, it's only an endless opportunity.
2. Supplier verification, registration and onboarding requires many hops of websites to check for fraud, sanctions lists, also keep it current and not to mention answering, reviewing Q&A.
3. If only a medium exists to collaborate, notify, follow up with all internal and external stakeholders for a status, emails will not be lost, follow up calls will never be missed, precious time is not lost.
We are constantly amazed by the impact that good and minimalistic design can have on many world class websites and applications we experience around, only a matter of time before procurement & supply chain UX designs will excite and making a difference in the user experience