SAP Ariba Applicatie-extensies
Vereenvoudigen, analyseren en identificeren van hiaten in het bedrijf en overbruggen met geavanceerde oplossingen.
SAP Ariba Applicatie-Extensies
Innovatie Diensten zijn diensten met toegevoegde waarde die zijn gemaakt om hiaten in het e-inkooplandschap te identificeren, bestuderen en dichten, voornamelijk rond SAP Ariba-diensten. De oplossingen zijn op maat gemaakt en ontworpen voor alle soorten bedrijven, inclusief grootschalige ondernemingen. Brainbox streeft er altijd naar om processen te vereenvoudigen en te optimaliseren. Daartoe werken we aan de ontwikkeling van innovatieve applicatie-extensies naast Ariba, die een gebrek aan functionaliteiten in bestaande applicaties dekken en eventuele pijnpunten aanpakken. Bij Brainbox blijven we ons richten op het slimmer maken van inkoop door oplossingen aan onze klanten op verschillende gebieden aan te bieden. Met de technologische mogelijkheden van chatbots worden taken als kopen, factureren en sourcing bijvoorbeeld een stuk eenvoudiger, waardoor het aantal dagelijkse conversies toeneemt en de resultaten direct worden beïnvloed.


Chatbot
Begin
Chatbots zijn een innovatief onderwerp en neemt sinds enkele jaren toe. Ze brengen een nieuwe manier voor bedrijven om te communiceren met de inkoopkanalen zoals kopers en leveranciers en vooral met hun klanten door de hulp van reeds beschikbare berichten-apps met een erfelijke kunstmatige intelligentie (AI).
Chatbots of bots zijn computerprogramma's die gesprekken voeren via auditieve of tekstuele methoden. Deze programma's zijn vaak ontworpen om te simuleren hoe een mens zich zou gedragen als een gesprekspartner. In eenvoudiger bewoordingen zijn bots tekst gebaseerde of spraak gebaseerde dialoog systemen die het mogelijk maken om met technische systemen te chatten.

Services
There are loads of awesome templates available in our Slider Template Library
Een chatbot is een service die een gesprek met u kan voeren, net als een echte persoon die de regels en AI gebruikt via een chat interface of een vocaal kanaal. Kortom, we kunnen ze ook Bots noemen die de laatste jaren ook zijn verbeterd naar een volgende niveau interactie met behulp van de spraakherkenningstechnologieën.
Bots begrijpen ook talen, niet alleen commando's, want ze gebruiken AI-connect met die van natuurlijke taalverwerking motor. Daarom, hoe meer conversatie-chatbots met gebruikers hebben, hoe intelligenter ze worden.
Hun belangrijkste voordelen zijn:
Open integratie met meerdere berichten-apps zoals Skype, etc., en kan ook fungeren als virtuele assistenten bij dagelijkse professionele of persoonlijke activiteiten.
Ze kunnen uitgebreide klantenservice bieden met proactieve klant interactie en hun klant nooit vervelen met saaie reacties of onnodige informatie
Altijd-beschikbare klantenondersteuning kan worden bereikt met behulp van deze spraakzame, door AI gebouwde kunstmatige hersenen.
Ze kunnen ook consumentengegevens monitoren en de nodige inzichten verschaffen.
Kostenbesparingen zijn duidelijk met deze slimme technologie bots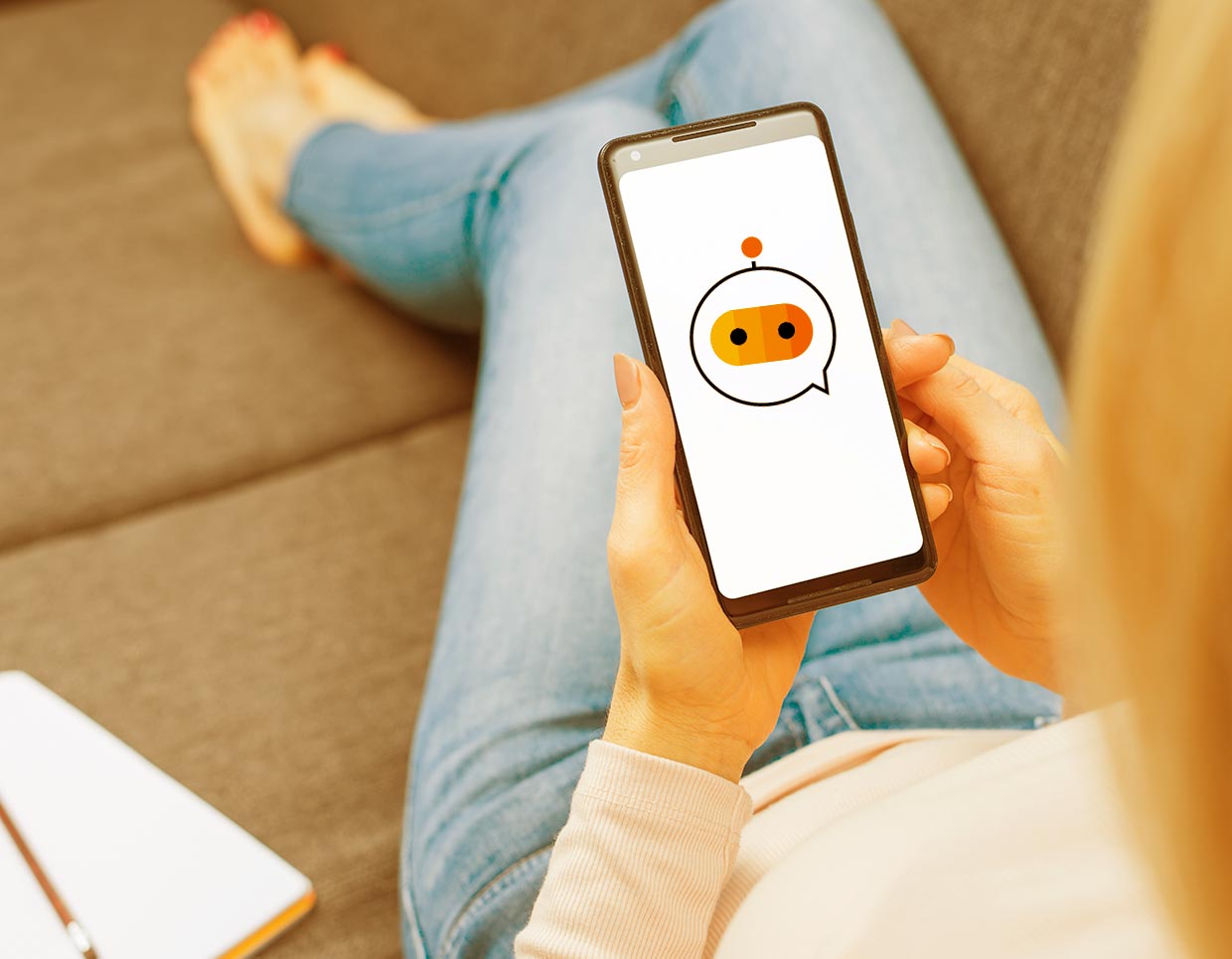 Stay In Touch To Know About Our Upcoming Solutions
Reach out to us to find chatbot implementation and other tailored innovative strategies that can be adapted to your business needs.