SAP Ariba Application Extensions
Simplifying, analysing and identifying gaps in the business, and bridging them with cutting-edge solutions
SAP Ariba Application Extensions
Innovation services are value added services created to help identify, study and close gaps within the e-procurement landscape, predominantly around SAP Ariba services. The solutions are tailored and designed towards all kinds of companies, including large scale enterprises. Brainbox's constant endeavour has always been to simplify and optimise processes. Towards this end, we are working to create innovative application extensions on top of Ariba, that cover a lack of functionalities in existing applications and address any pain points. At Brainbox, we continue to focus on making procurement smarter, by bringing solutions to our customers in different areas. With the technological capability of chatbots, for example, tasks such as buying, invoicing and sourcing becomes a whole lot easier, increasing daily conversions and directly affecting the bottom line.


Chatbot
Get Started
Chatbots has been an innovative topic and is on the rise since a couple of years. They are bringing a new way for businesses to communicate with the procurement channels such as Buyers and Suppliers and most importantly with their customers by the help of already available messaging apps with an inherited Artificial Intelligence (AI).
Chatbots or bots are computer programs that conduct conversations via auditory or textual methods. These programs are often designed to simulate how a human would behave as a conversational partner. In simpler terms, bots are text-based or voice-based dialogue systems that allow chatting with technical systems
Services
There are loads of awesome templates available in our Slider Template Library
A chatbot is a service that can have a conversation with you just like a real person using its rules and AI via a chat interface or a vocal channel. In short we can also call them as Bots which are also improved to a next level interaction recent years using the voice recognition technologies.
Bots understand languages as well, not only just commands, since they use AI connect with Natural language processing engine's. Therefore, the more conversation chatbots have with users, the more intelligent they become.
Their main benefits are:
Open Integration with multiple messaging apps such as Skype, etc.,  and can also act as virtual assistants in day to day professional or personal activities
They can deliver extensive Customer support services with proactive customer interaction and never bore their customer with boring responses or the unnecessary information's
Always-Available customer support can be achieved using these talkative AI built artificial brains.
They can also monitor Consumer Data and provide necessary insights
Cost Savings are obvious with these smart technology bots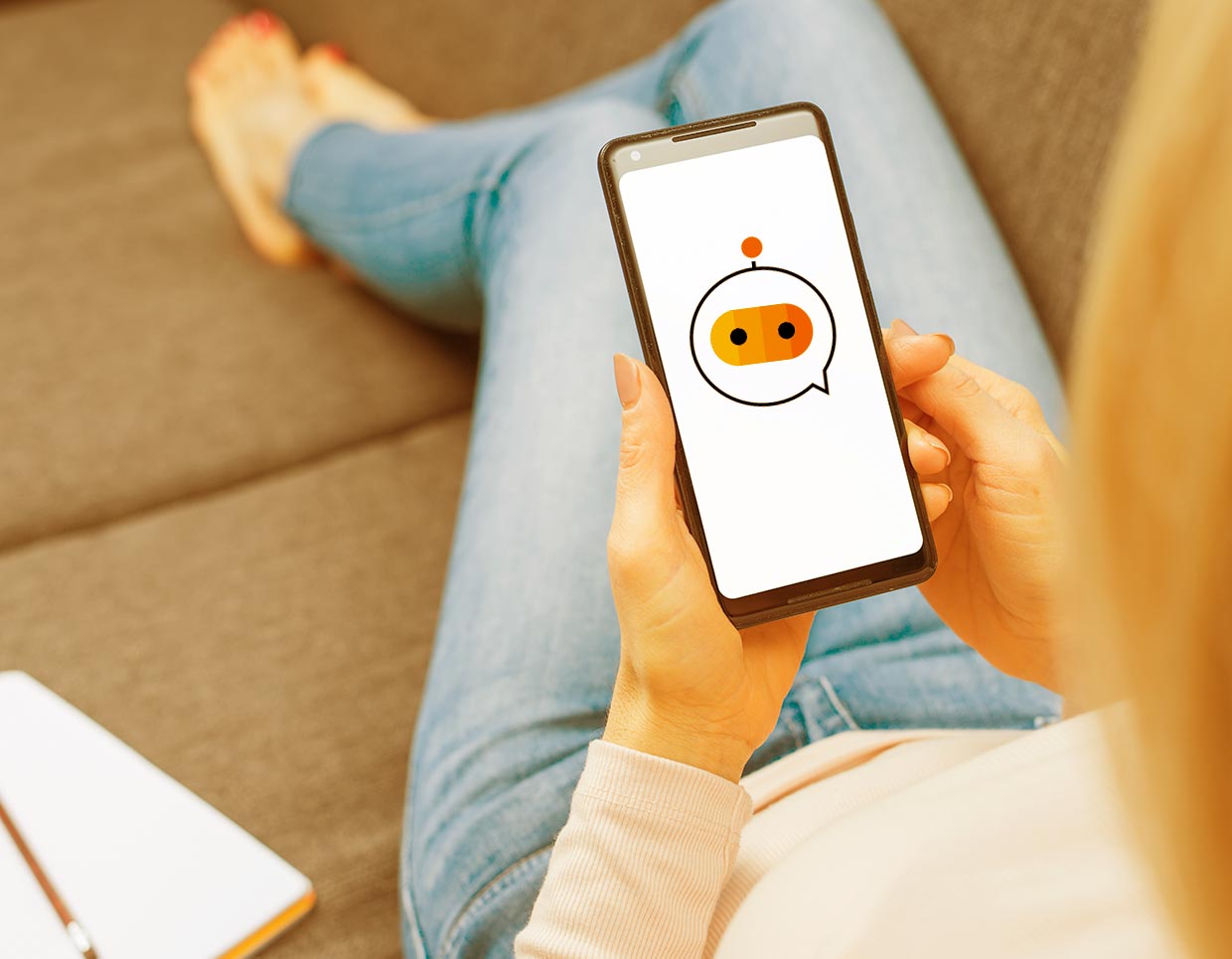 Stay In Touch To Know About Our Upcoming Solutions
Reach out to us to find chatbot implementation and other tailored innovative strategies that can be adapted to your business needs.