Brainbox Who We Are
Brainbox Consulting & Innovation creates cutting-edge, innovative IT solutions, with a focus on making your digital transformation seamless, structured and simplified.
Established in Eindhoven, the Netherlands, Brainbox Consulting B.V. is a company with simple origins, but cutting edge ideas, unyielding knowledge in the IT industry and innovative solutions in combination with a detailed care for people and businesses.
The cornerstone of the Brainbox Consulting philosophy is that business is personal. People collaborate with people to produce exemplary results. Our unique ability to combine cultural identity with technical requirements has earned Brainbox Consulting a reputation as a highly trusted partner. We are equally passionate about our Consultants, our Clients and our Partners. Our rich IT legacy combined with unyielding care for our people and business is the driving force behind all we do.
One of our favorite things about Brainbox is our team. While a number of us are based in Eindhoven,  our experts origins lie in a global setting.
Clients look at Brainbox as co-partners in creating and collaborating on services and solutions that resolve their challenges. Our customers know that we are always available to troubleshoot, intervene, resolve and address their problems with innovative solutions centred around their business. Our main strength lies in understanding the needs of our customers to create innovative solutions.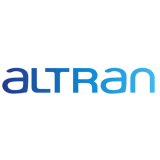 Altran
Consulting Director
Altran uses the services of Brainbox to help us fulfilling the talent needs of our clients and internal project organization. Their trustworthiness, domain expertise, commitment and pleasant communication is highly appreciated and helps us to grow by hiring only the best knowledge migrants available. We are looking forward to a long and even more successful cooperation in the future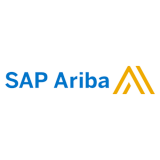 SAP Ariba
Consulting Director
We have engaged Brainbox Consulting on multiple SAP Ariba deployments. They consistently deliver projects at a high standard with excellent customer feedback. Brainbox Consulting has proven to be a trusted partner that exemplifies excellence, professional communication and integrity Brainbox is located in one of the most renowned areas — a former industrial park in the Eindhoven district of Strijp-S. From the year 2000s, a myriad of creative companies has housed in the old industrial building, which previously belonged to electronics giant Philips.
Strijp-S is a magnet for all your business experimentation that is also known for urban sports and world-class events. With the high standard of customers being available to take up our services, we have proven to be a trusted partner in the giant tech area. It is a social bowl where innovation, creativity, design, crafty entrepreneurs and institutions come together. Dynamic interaction is stimulated by the residents, visors, companies, universities, and students.
It served Brainbox to make room for ideas and all the facilities to test our cutting edge innovative process.
Want more information? You can always write to us.